Nové kamery Panasonic AG-UX180 / AG-UX90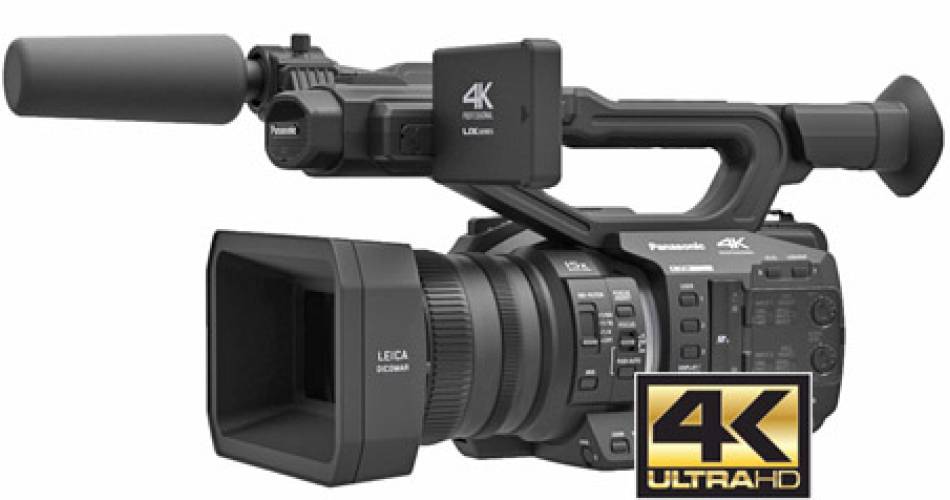 Panasonic AG-UX180 / AG-UX90 sú nové 4K videokamery, ktoré by mali predstavovať efektívne nízkonákladové riešenia pre filmárov, ktorí vyžadujú kvalitu, malé rozmery a veľký rozsah objektívu...
Panasonic Expands Professional 4K Camera Offerings with Introduction of Cost-Effective, Integrated High-Power Zoom Lens UX Series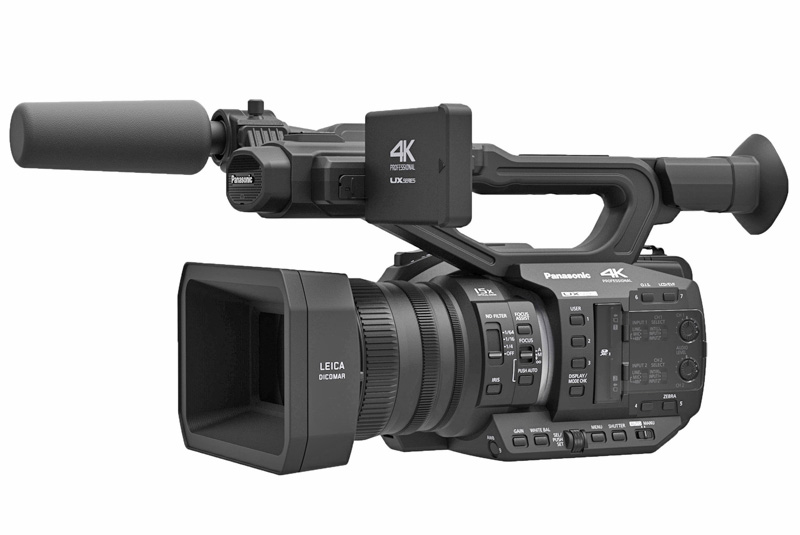 Panasonic AG-UX90
Panasonic today announced a new UX series of professional 4K camcorders, successor to the company's AVCCAM series of professional AVCHD camcorders. Two models are currently under development and scheduled for release in the fall of 2016: the UX Premium Model AG-UX180, with a 1-inch (effective size) MOS sensor, optical 20x zoom and UHD 60p recording capability; and the UX Standard Model AG-UX90, featuring a 1-inch (effective size) MOS sensor, optical 15x zoom and UHD 30p recording.
"With an increasing demand for 4K video content, Panasonic is introducing the UX series to make 4K acquisition even more accessible to video professionals," said Steven Cooperman, Senior Product Manager, Panasonic System Communication Company of North America. "UX camcorders will provide high-mobility shooting and workflow equivalent to our existing professional integrated-lens handhelds."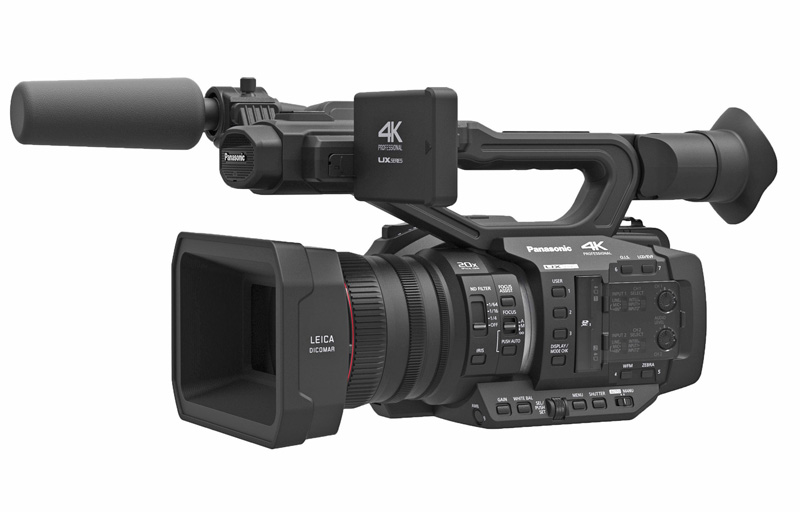 Panasonic AG-UX180
The UX series will support recording up to 4K (4096x2160, 24p only) and UHD (3840x2160). (The AVCCAM series allowed recording up to FHD/1920x1080.) UX camcorders will use the SD Memory Card1 as recording media. The UX Premium Model AG-UX180 supports, in addition to 4K and UHD, dual codec recording (UHD2/FHD), IR recording in low light, and 3G SDI/HDMI2.0 output. The UX camcorders' 1-inch (effective size) MOS sensor ensures sensitivity equivalent to that of conventional handheld cameras. Variable frame rate (VFR) recording functionality (2-60 fps) is planned in FHD mode.
The suggested list price (SLP) of the AG-UX180 is expected to be under $4,000.00, and the SLP of the AG-UX90 under $3,000.00. The availability of these new UX models later this year will bring the company's line-up of professional 4K cameras to six, including the flagship VariCam 35 and VariCam LT cinema cameras for HDR production in 4K resolution, the AG-DVX200 4K, 4/3" large-sensor camcorder and AK-UC3000 4K camera system.
1: Video-shooting at 100Mbps or higher requires an SD Card compatible with UHS Speed Class 3 (U3).
2: Excludes UHD 60p, 4K